*COVID-19 Policy*
If you are currently showing symptoms or have recently been exposed to COVID-19, please contact us to reschedule your appointment.
Now accepting appointments!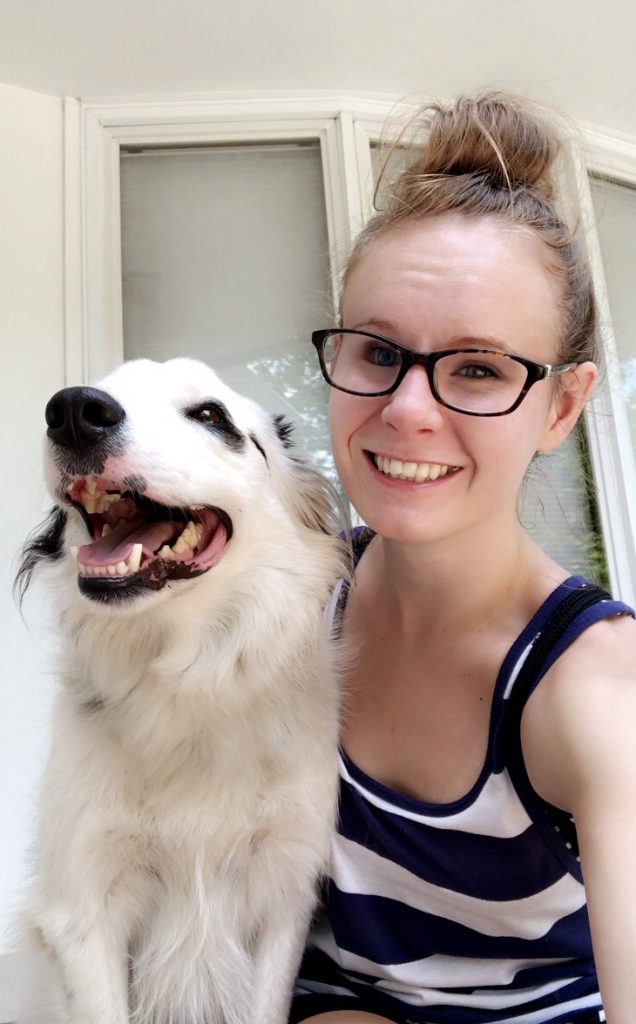 Does your puppy know basic commands? Does your puppy or adult dog come when called or walk nicely on a leash? Do you wish your dog would stay in your yard? We are here to help! Kayla, our dog trainer, would love to help you and your dog have the best relationship you can have. You don't even have to leave your house! That's right! Kayla will come to your house (with a scheduled appointment) and work with you and your dog.
She has spent the last 5 years learning from, and working with the best force free trainers in Wisconsin. She graduated from the University of Wisconsin – Whitewater with a degree in Ecology, Evolution, and Animal Behavior and a minor in Psychology. In her time there, she spent 3 years researching chemical communication between dogs. She also passed her examination to become a Certified Professional Dog Trainer-Knowledge Assessed!
Please contact Kayla B.S., CPDT-KA to schedule a meet and greet where she will determine the best place to start for your training needs!
Contact Our Trainer
Puppy Prep
$360 – includes 4; 1 hour sessions with trainer, 1 week apart
This class is a crash course in puppy behavior that every new dog owner will find helpful in starting off on the right foot when it comes to building a relationship with their dog. In this session, we focus on teaching your puppy how to live as a dog in a human's world. Learning human etiquette can be difficult for a young dog, so we'll talk about everything from potty training, puppy biting and jumping, canine body language, to proper socialization techniques, and much more!
Training Level 1
$270 – includes 3; 1 hour sessions 1 week apart
This level will start to focus on learning some basic life skills and force-free behavior management techniques. In addition to reviewing some of the skills learned in the Puppy Prep course, we will take the first steps towards learning polite leash manners, a reliable recall, conditioned calmness, and even more useful behaviors for everyday life.
Socialization & Confidence Building
$130 per 1 hour appointment
This is a class designed for nervous dogs, but all are encouraged and welcome to try it out! In this class, you will learn how to help your dog get through anxiety inducing situations, and play some fun games that will exercise your dog's brain. Our goal for this class is to be able to give you and your dog a little boost in confidence and to feel more comfortable out in "the real world".
Training Mini Session – 20 min
$40
Shorter training session for work on one behavior at a time. Owner may be present, or away
Training Mini Session – 30 min
$50
Shorter training session for work on one behavior at a time. Owner may be present, or away